Family Cruises
Disney Cruise Line: magic, relaxation and more for the whole family
Get aboard, Mickey Mouse and his friends are waiting! Disney offers seafarers of all ages spectacular entertainment and relaxation on sunny decks. Modern family cruise and classic Oceanliner experience: Disney brings together the best of both worlds – not just for Mickey Mouse fans. They are real family ships, equally suitable for children and adults. The holiday is more than just "family-friendly", i.e. an adult offer with beautifully designed areas for children's safekeeping or "child-optimised", where adults – if they are honest – are happy when it's over again. Disney already manages the combination of adult & children offers very well in the parks, but on the cruise ships even better.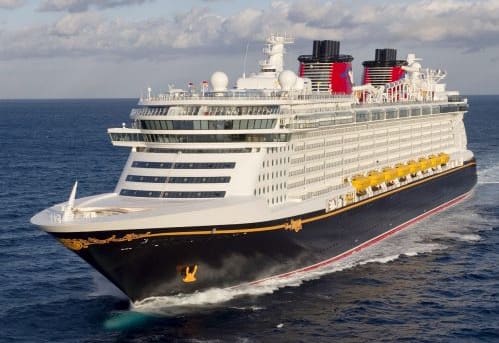 On the ships Disney Magic, Disney Wonder, Disney Fantasy and Disney Wonder you and your family are the centre of attention. Let yourself be inspired by the unbelievable atmosphere of this dream ship.  Comfortable cabins in different categories, spectacular pools for the whole family, sports and leisure activities for every taste or treasure hunts for the big and small pirates ensure a good mood on board. Set sail and experience magical moments on board with your family. Here everyone gets their money's worth – relaxation hours for adults, magical entertainment for children and unforgettable moments for the whole family.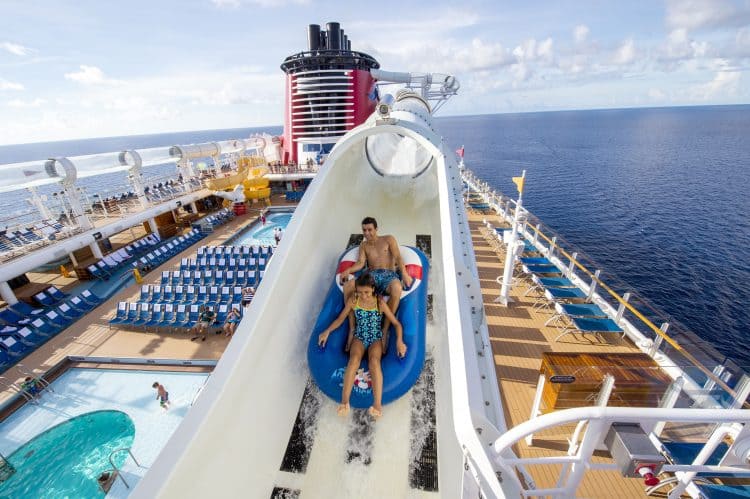 But it's not only on the ship that Disney manages to conjure up a perfect holiday illusion that is just as delightful and relaxing for adults as it is for Disney-mad children. The private Bahamas island of Castaway Cay also delights the entire family. The hammocks in the shade of the palm trees invite you to take a nap, while Captain Jack Sparrow himself takes care of pirate romance when he strolls along the beach and poses for souvenir photos.
Have you become curious? We will be happy to tell you more about family cruises with the Disney Cruise Line or other family-oriented shipping companies such as AIDA, Costa, MSC, Norwegian or Royal Caribbean.
---
back to overview