Luxury Train Journeys
Trans Siberian Railway: Please get in! Relaxed journey through Russia, Mongolia and China

When our earth was made accessible by rails, man could travel long distances comfortably over land for the first time. In the meantime, train journeys are as varied as the destinations themselves. As a world explorer, you will explore entire continents on legendary railways. Exclusive trains, unique routes – for some, a train journey is the most beautiful time of their lives. Travelling on the Trans-Siberian Railway is very popular.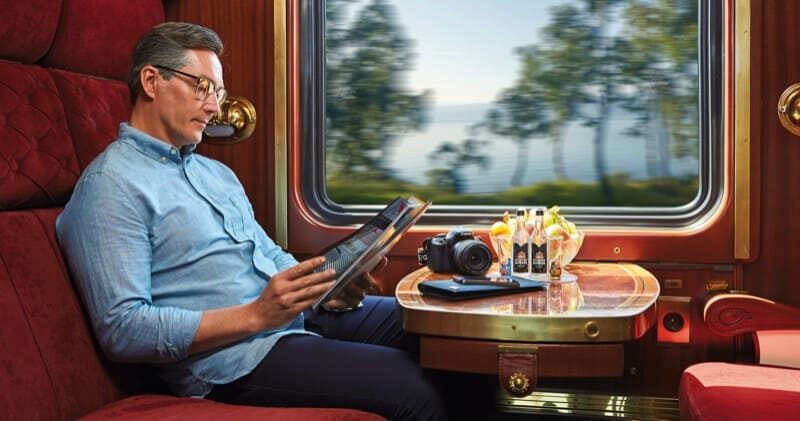 The special organizer Lernidee puts on this singular railway line by Russia, the Mongolia and China annually several tsar's gold special train journeys. These offer the most comfortable way to travel on the fascinating railway route, which recently celebrated the 100th anniversary of its completion. Even after a century, travelling on the Transsib offers the fulfilment of a life's dream! Tsarist gold can be booked in numerous variations, and the route between Beijing and Moscow forms the core of the journey.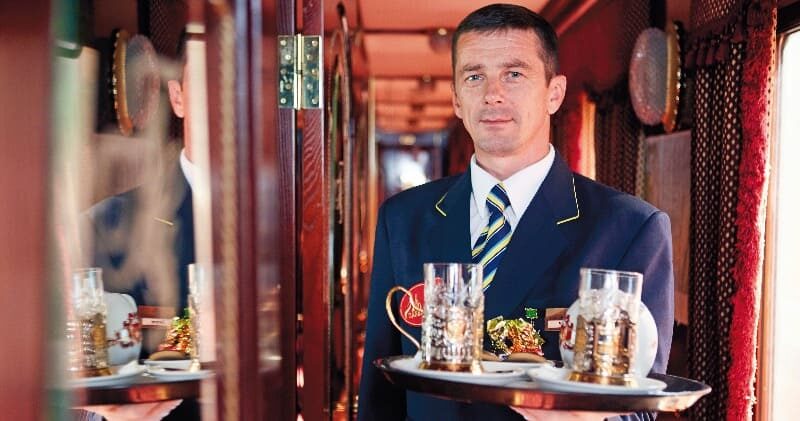 A harmonious mixture of panoramic routes and stops at famous and unknown sights, encounters with locals and culinary discoveries makes your journey on rails particularly varied. Relaxed and comfortable, you will marvel at scenic and cultural wonders of the world – many grandiose panoramas can often only be experienced on rails. Informative lectures and convivial hours in the restaurant car as well as sunsets on the viewing platform are framed by leisure time in the private compartment.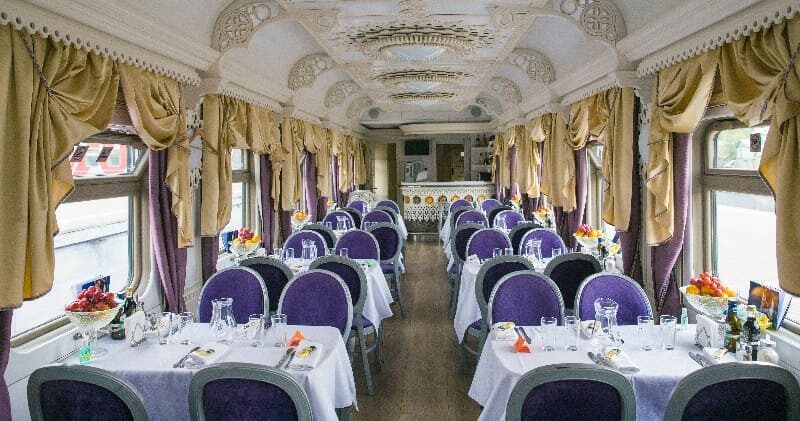 Only in the Zarengold special train do you choose from a total of six different compartment categories – from the simple, convivial 4-bed compartment to the unique nostalgic comfort category, which is only available with the learning idea, to the particularly comfortable Bolshoi compartments with private bathrooms. And even if you leave the train for one or two nights, you will move into comfortable hotel rooms in particularly inviting houses in Moscow, Irkutsk, Ulaan Baatar and Beijing – depending on the compartment category booked, even hotel legends such as Baltschug Kempinski in Moscow, located directly on Red Square.
As a lover of the noble way of life and spectacular landscapes, you will experience the charm of fantastic railway lines and enjoy the equipment and service of exclusive and famous trains, for example on an Africa crossing with the luxury train Rovos Rail or exciting safaris on rails with the African Explorer – made famous by the ARD television series "Crazy for Train". We are also happy to book train legends for you, such as the original Venice Simplon-Orient-Express, which in 2019 will again run between Berlin and Paris, the Canadian, the Rocky Mountaineer and the Royal Scotsman as well as the incomparable Eastern & Oriental in Southeast Asia.
---
back to overview