First Class Suites
Etihad: "The Residence" – the extraordinary as standard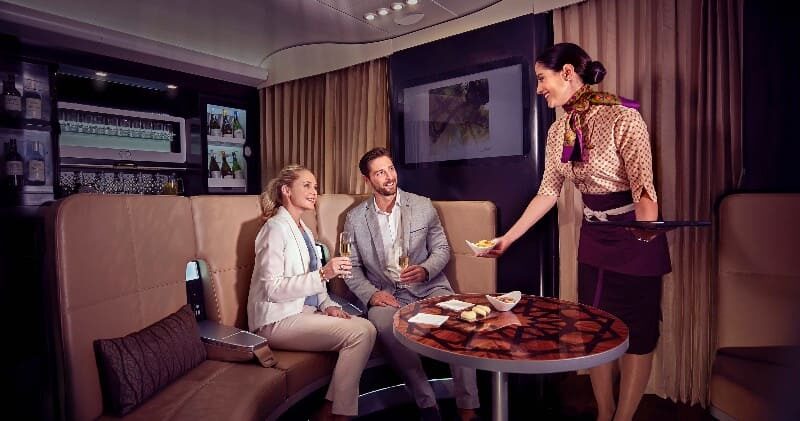 How pleasant it is to be picked up by a chauffeur as a First Class guest and taken to the airport in a limousine. How nice to have a lot of space on board, to be cared for like in an excellent hotel and to eat really well. And how wonderful, as a premium customer, to shower in the Arrival Lounge after landing in Abu Dhabi and have your clothes ironed in the meantime. Or enjoy a treatment at the Six Senses Spa before your flight continues.
At Etihad Airways, the national airline of the United Arab Emirates, people don't talk about "passengers" as if they just wanted to carry them, but about "guests" – and treat them like that: appreciative, courteous, with an optimum of luxury. Because Etihad wants to be the best airline in the world. Not to be first. But to stay. That's why they have come up with some ideas, because the race to decide who is the best is decided every day anew. On every single flight. And for every passenger. He has to win – this time and again.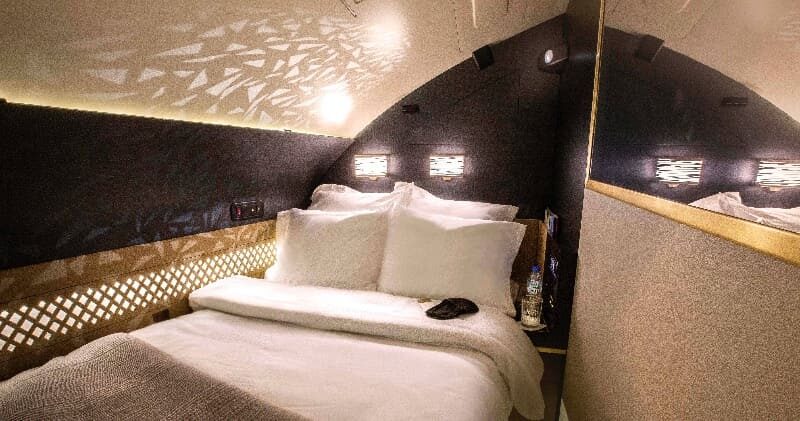 Founded in 2003 at the behest of Sheikh Zayed bin Sultan al-Nahyan, the airline has made it to the top of the world in record time and today regularly sets new industry standards that its competitors have to emulate. Etihad now serves over 100 destinations with around 120 aircraft.
The latest highlight is the introduction of the three-room suite "The Residence" for two people with butler service, which guarantees maximum privacy. With a living room, separate bedroom and private shower room, it is designed for two people who wish to travel together. The living room is equipped with a luxurious two-seater leather sofa and two dining tables. Enjoy a romantic menu for two or relax on your 32-inch flat-screen TV with sound-absorbing Sennheiser headphones.
The corridor leads you into your bedroom with a 2.08 m long double bed and Italian designer bed linen. Make yourself at home on your 27-inch flat-screen TV with noise-absorbing Sennheiser headphones or enjoy your breakfast in bed above the clouds. Refresh yourself before landing in your own bathroom with overhead shower, luxurious care articles and bathrobe. You can prepare for your arrival at the sink with make-up mirror and hairdryer. A special VIP Travel Concierge service will take care of guests in The Residence from the time of reservation until the end of the trip. The flight becomes an experience, the top service does not end with the landing. And the airport Abu Dhabi is the hub of the short ways – with all luxury, with all amenities which an airport can only offer.
In addition to Etihad, other airlines, such as Singapore Airlines, have also expanded their range of exceptional services above the clouds. Curious to find out more? Feel free to contact us…
---
back to overview